NOTÍCIAS E EVENTOS
Nesta secção poderá encontrar Notícias relacionadas com o Hidrogénio, bem como Eventos importantes para a comunidade.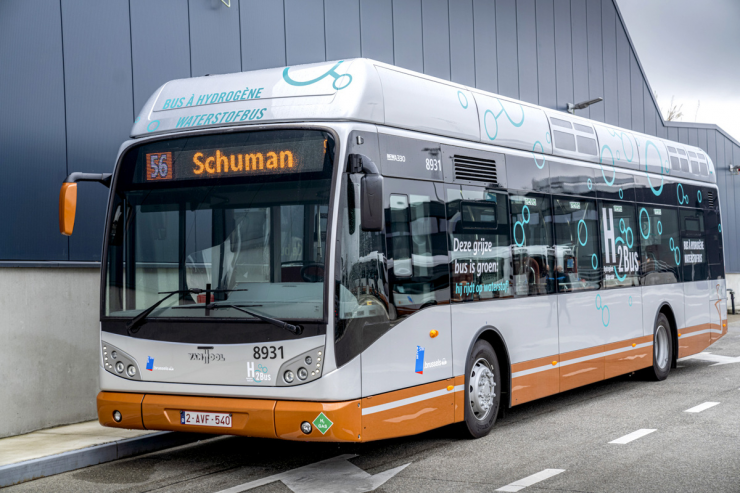 13.10.2021
> https://hydrogen-central.com/van-hool-hydrogen-bus-stib-mivb-brussels/
Van Hool Delivers First Hydrogen Bus for STIB-MIVB in Brussels

Van Hool delivers first hydrogen bus for STIB-MIVB in Brussels.
Koningshooikt – Van Hool, the independent Belgian bus, coach and industrial vehicle manufacturer has delivered a hydrogen bus (model A330FC) to STIB-MIVB in Brussels.
STIB-MIVB (the public transport company responsible for bus, metro and tram transport in Brussels) wants to test the vehicle over a two year period on as many bus lines as possible, so they can thoroughly analyse its performance in different weather conditions (summer/winter) and various topographies on the Brussels network.
https://hydrogen-central.com/van-hool-hydrogen-bus-stib-mivb-brussels/