NOTÍCIAS E EVENTOS
Nesta secção poderá encontrar Notícias relacionadas com o Hidrogénio, bem como Eventos importantes para a comunidade.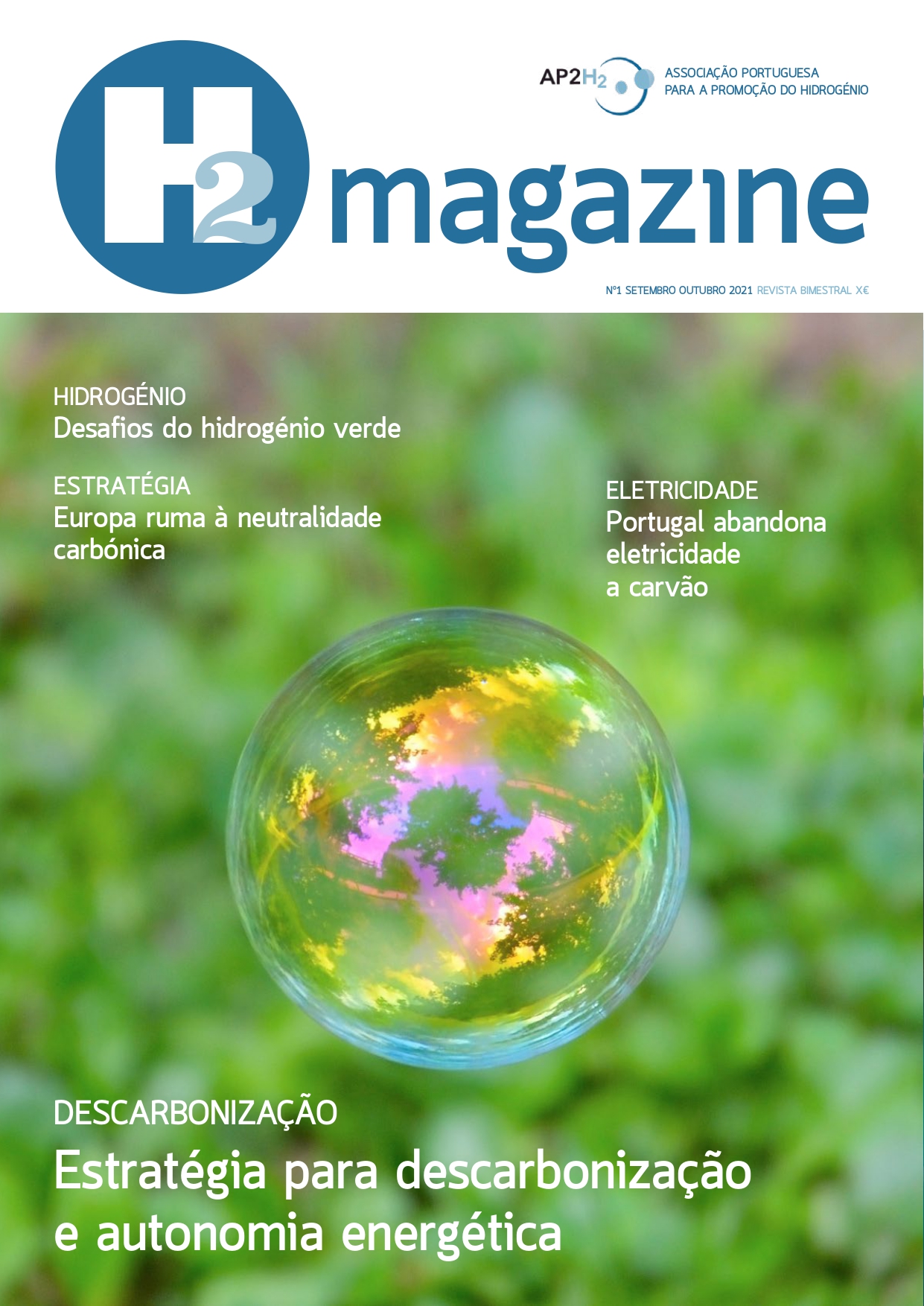 17.11.2021
AP2H2 lança Revista H2 Magazine

No cumprimento da sua missão de promoção do hidrogénio como vetor energético, de apoiar o desenvolvimento das tecnologias associadas e de incentivar a utilização do hidrogénio em aplicações comerciais e industriais em Portugal, a AP2H2 lança a Revista H2 Magazine, uma publicação que constitui mais uma ferramenta de comunicação e de envolvimento de toda a comunidade do hidrogénio e do público em geral.
Editada em parceria com a BLEED, a nova revista integrará entrevistas, testemunhos e artigos sobre a atividade, evolução e projetos que a Associação acompanha e as mais diversas inciativas científicas e empresariais em torno do hidrogénio.
Em 2022, a H2 Magazine terá uma periodicidade bimestral e contará com artigos técnicos e científicos, dossiers temáticos, entrevistas, artigos de opinião, análise à legislação e aos projetos em curso em Portugal e a nível internacional e noticiário sobre a atualidade empresarial do setor.
A AP2H2, com o lançamento da H2 Magazine, pretende dar mais um contributo para o aprofundamento do conhecimento das tecnologias do hidrogénio colocando ao dispor da Comunidade do Hidrogénio e do público em geral a primeira publicação especializada nesta fonte de energia limpa, ambientalmente sustentável e incontornável no processo de transição energética.
Mais informação sobre Publicidade e Artigos Editoriais:
Avª das Forças Armadas, nº 4, 8ºB
1600-082 Lisboa
Telf. 217 957 045
Telm. 966 780 659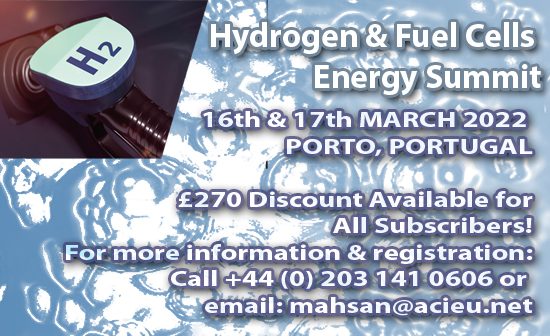 17.11.2021
> https://www.wplgroup.com/aci/event/hydrogen-fuel-cells-energy-summit/
Hydrogen & Fuel Cells Energy Summit

ACI's 5th Hydrogen & Fuel Cells Energy Summit will be taking place in Porto, Portugal, on the 16th & 17th March 2022.
This two day event will bring together key industry stakeholders from all facets of the hydrogen industry to discuss the required economical and infrastructural innovations for a sustainable future energy carrier. The key discussions will involve monetisation, latest technology implementations, material optimisation, production and transportation with case studies presented from across Europe. With incredible advances recently in hydrogen it is the best time to explore this booming industry.
Join us in Porto for the 5th edition of our Hydrogen & Fuel Cells Energy Summit!
https://www.wplgroup.com/aci/event/hydrogen-fuel-cells-energy-summit/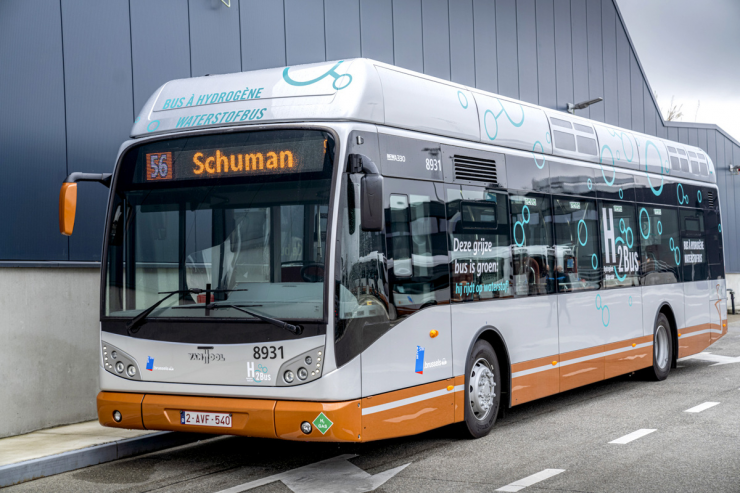 13.10.2021
> https://hydrogen-central.com/van-hool-hydrogen-bus-stib-mivb-brussels/
Van Hool Delivers First Hydrogen Bus for STIB-MIVB in Brussels

Van Hool delivers first hydrogen bus for STIB-MIVB in Brussels.
Koningshooikt – Van Hool, the independent Belgian bus, coach and industrial vehicle manufacturer has delivered a hydrogen bus (model A330FC) to STIB-MIVB in Brussels.
STIB-MIVB (the public transport company responsible for bus, metro and tram transport in Brussels) wants to test the vehicle over a two year period on as many bus lines as possible, so they can thoroughly analyse its performance in different weather conditions (summer/winter) and various topographies on the Brussels network.
https://hydrogen-central.com/van-hool-hydrogen-bus-stib-mivb-brussels/